Welcome To Group Five Pipe Saudi
G5PS is the leading spiral pipe provider in the Middle East and it is based in the Kingdom of Saudi Arabia. It has five (5) production lines that have an annual capacity of 500,000 metric tons of pipe productions. Managed by professional and highly competent personnel in the industry.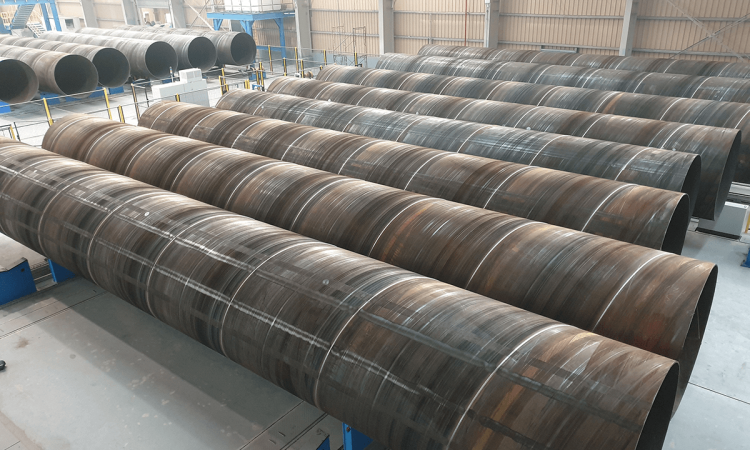 Our Vision
Group Five Pipe Saudi commits to fostering a community of excellence through strategic leadership, innovation, technological upgrade, capacity enhancement, human resource development, supply chain management and service to the highest quality.
Our Mision
To be Group Five Pipe Saudi Company  the best manufacturer of large diameter Steel Welded line pipes in Middle East conforming
to various international standards and providing solutions for logistics and coating applications.
Our Goals
Providing our customer with quality product meeting all applicable requirements.
Monitoring and upgrading production capacity & capability.
Committed to provide and improve our products continually in conformance with International Standards.
Years Experience
G5PS has 19 years of experience in providing major projects in the Middle East particularly in the Kingdom of Saudi Arabia. This number of years of experience is one of our tracking record.
Qualified Employees
G5PS strength is on its people. From a diverse nationalities and most of its personnel are Saudis making it a choice of local professional to be a part of it.
Departments
G5PS as has strong Top management leaders, aggressive middle management team and highly motivated professional running the whole system in a day-to-day operations.